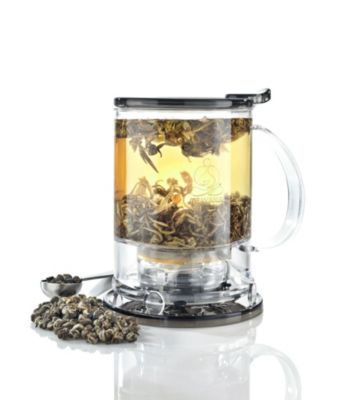 I heard someone mention a Gravity Teapot the other day on twitter and my interest was peaked. I had never heard that term before. It turns out I knew what it was, just had not heard the term before.
The first time that I went into a Teavana store, I was introduced to a gravity teapot. Not only do they sell loose tea and accessories, they also serve tea as well. The loose tea goes into the top along with hot water and you let it steep.
When the tea is finished steeping, then you set it on top of your teacup and it will strain the tea into your cup. It is a great way to brew two cups of tea.
A gravity teapot would be perfect for having at home or the office. Easy to clean and you are all set to make another cup of tea.